Kickstarter Alert: UV Pro Shoe Sanitizer
Last spring, I published a review of the Kendal Shoe Deodorizer, a device for getting rid of odor in your shoes by blasting them with ultraviolet light. This week, I came across a Kickstarter campaign for a similar product, the UV Pro Shoe Sanitizer.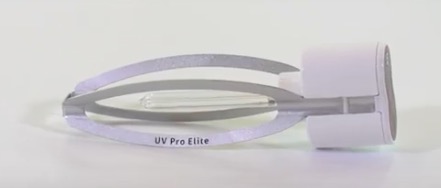 Michael Fligil is seeking to raise $40,000 to produce his shoe sanitizer, and as I write this, the campaign is at $12,484 with 21 days to go. The campaign ends on March 17, 2016. Here's the link to their product website and the link to the Kickstarter campaign if you're interested in supporting it.
Here's the campaign video:
The best innovation I see in the UV Pro is that unlike the Kendal version which needs to be plugged into a wall to work, the UV Pro is battery-powered and therefore wireless. It's advertised as killing up to 99.99% of germs and allergens in laboratory tests, without using any irritating chemicals.
It works by emitting 253.7 nm wavelength light, as well as ozone from its UV-C lamp to work in parts of the shoe unreachable by the light.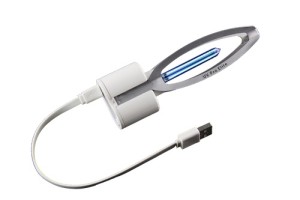 As far as power, the battery charges via USB in about 40 minutes, and a single charge gives two cycles. The UV lamp is guaranteed to provide 10,000 hours of normal use.
There are three different modes, intended delicate, leather, and normal shoes, with the longest cycle (the "Sport" mode) taking 20 minutes to work. It's also small enough for use in gloves or a purse.
The price is comparable to the Kendal version, but if it gets made, this looks like it might be a higher quality product. It certainly has a nicer looking design to my eyes!
Pricing ranges from $29 for early-bird singles (9 left as I write this), up to $109 for four at full price.
Interested? Check out the UV Pro Shoe Sanitizer Kickstarter campaign for yourself here.