Warming Foot Massage Slippers Review
Warming Foot Massage Slippers Review
Ok, I'm sold. These Dr. Scholl's warming foot massage slippers have to be about the most comfortable looking massager I've ever seen. I mean, they look just like warm, fleece-lined slippers, which are awesome in their own right. And, they help relax your feet! What more could you want?
In fact, as Christmas approaches, I think these might be the perfect gift for grandparents. Well, maybe not just for grandparents. I guess when I see slippers like this I think of my grandparents. Maybe that's just me.

Anyway, we've established that the designers at Dr. Scholl's make a fantastic looking product. But is it actually worth buying? Read the RelaxingFoot.com review of the DRMA7801 Dr. Scholl's Warming Foot Massager to find out.
Aside from the obvious visual inspiration from a comfortable pair of slippers, the appeal of this device is that it is – obviously – an electric foot massager. The unique selling point here is that it also advertises two heat levels to help your feet warm up and relax even more while they're being massaged. In a way, this almost combines the appeal of a warming at home foot spa with an electric massager.
Do They Work?
But does it work? Well, unfortunately, Amazon reviewers are skeptical, giving the DRMA7801 slippers a fairly mediocre rating. Why the low reviews? Well, there are a couple major flaws. Let's go through them.
First, the idea of foot massage slippers is great, but having a foot massager that envelops your feet means that they only work for feet up to a certain size. In this case, that's not a very large size. So, if you have very large feet, you might as well look at something else. (As a side note, did you know the average male adult in the US wears a 10.5 and the average US female adult wears a size 9? Me neither. I'm a size 12.)
A similar issue is that these two massage booties are attached to each other. Unlike a normal pair of slippers, you can't separate your feet in these. So, the position you need to squeeze your foot into gets uncomfortably awkward after a while. And these massage slippers aren't designed to bear weight, so you can't stand up while you're using them. If you usually sit with your feet right next to each other, these will be perfect for you. Otherwise? Maybe not so much.
The primary practical reason (obvious cuteness aside) for buying these over a traditional electric foot massager is for the warming function. Unfortunately, the heat only comes from the center of the booties, meaning that your toes are really heating themselves. If you have really cold feet, these won't help any more than normal slippers. If your goal is to heat up your feet, try something like these heated spa booties instead.
Finally, these do actually work to massage your feet, but it's not a very strong massage. Unlike, say, a more powerful Shiatsu foot massager, these work only through vibration. It's a similar feeling to a cell phone vibrator.
The Positives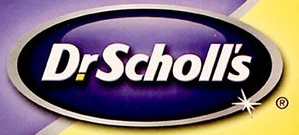 After all those negative points, there are a couple reasons to consider Dr. Scholl's warming foot massager. To me, the main appeal is that they look like comfy slippers. I think they'd make a great Christmas or birthday gift idea, simply because they're so cute and relaxing looking.
They're genuinely very comfy and soft. And, at generally less than $25 on Amazon, they certainly won't break the bank. That's about as cheap as foot massagers get. Of course, you get what you pay for, so it's your call. And these also are fairly portable massagers, which is a plus.
Verdict on the Foot Massage Slippers
To recap, these warming foot massage slippers are soft and comfortable, but they don't work for people with large feet, have weak vibration and heat, and force your feet to be awkwardly close together. But, the price is right, and they look great!