Mettis Trainer Kickstarter Campaign
[Update: It looks like Mettis Trainer Kickstarter campaign was cancelled.]
Today, I'd like to introduce you to the Mettis Trainer Kickstarter campaign. (As I write this, the Strut Your Shoes campaign I featured a few weeks ago has reached its goal and still has a couple days left, so be sure to check it out too! [Update: The Strut Your Shoes campaign has ended. It was successfully funded.])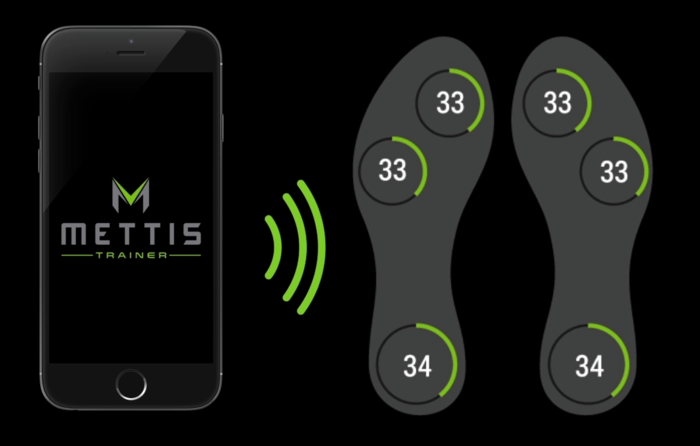 Named after Metis, the Greek goddess of wisdom and Zeus's wife, the Mettis Trainer is a sensor-filled device that fits into your existing running shoes to provide athletes (or data fiends) with real time data and training analytics. To lend some extra credibility to the project, their video features Olympic speedskater Mitch Whitmore.
I've just started using a Fitbit to track my steps, so this is way beyond where I am right now, but it sounds like a great idea. Mettis can benefit runners, golfers, tennis players, football players, etc. It sounds like a great way for athletes to prevent foot and ankle injuries from poor running form.
All you do to use it is insert the trainer into your shoes (it looks like any other shoe insert), and sync it via Bluetooth to your smartphone. In a stroke of brilliance, the trainer can charge wirelessly, saving you from repeatedly pulling it out of your shoe. It's designed to fit into any size 6-13 men's or women's shoe. The entire insert adds under 25 grams to each foot, so it shouldn't affect your actual running.
The Mettis Trainer's companion app is compatible with both Android and iPhone, and there are no fees or subscriptions beyond the cost of the device itself.
They have a $100,000 goal, of which they've only raised $2,317 as I write this. However, they've only just launched and have 54 days remaining, so it's hard to predict if they'll reach their goal. The campaign ends on January 30, 2015, after which you can find it at mettistrainer.com.
As far as rewards, they have 200 units available at $119 for a pair, only 189 of which remain as I write this. Then the price jumps to $149 for the next 300, then $199 after that. You can also pledge $329 to get 2 pairs. They expect all of these will be delivered in May, 2015 (which is a pretty quick turnaround for this type of campaign!)
Their campaign launch video is very well done and worth watching. Here it is:

As usual, I've received no compensation for featuring this campaign; I just think it's a good idea. Hope you do too!